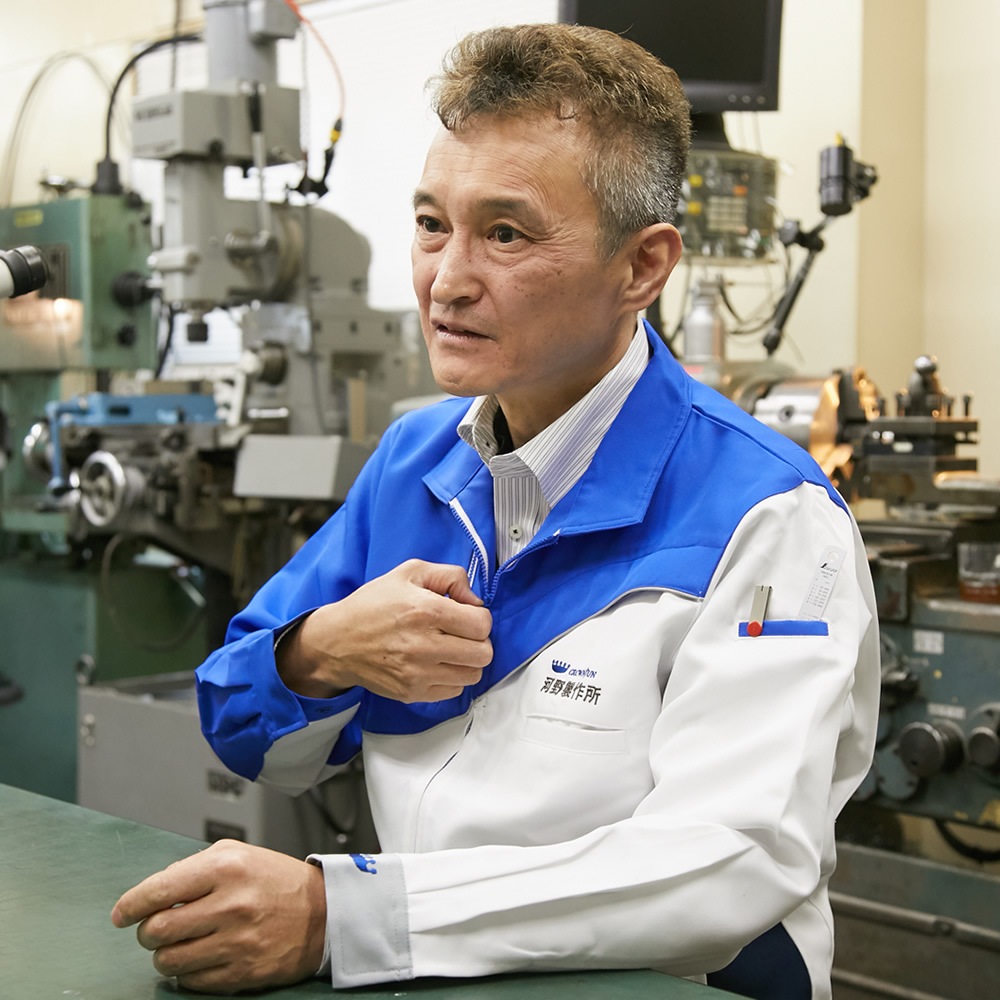 At Kono Seisakusho, we engage in efforts to utilize traditional technologies born in Japan such as ceramics, ironware, and words in our development of new products.

Some people may think it strange that we who develop cutting-edge medical tools would learn from traditional arts, but there are actually many cases where learning from the skills of "traditional arts" has led us to breakthroughs.
In the mechanism that connects 30㎛ diameter surgical needles (the smallest in the world) and threads as well as in medical suspension cloth used for treating hernias, with make use of the "traditional art" skill of artisans to weave a fabric that is stretch-resistant.

Going back to our roots, Kono Seisakusho is a company that was established utilizing technology for producing needles for watches and measuring instruments.
At that time, we produced needles for gauges, etc., diverting the technology used to make watch needles.

The metal micro-fabrication technology we cultivated in those days has been carefully passed down to the Kono Seisakusho of today, after becoming a medical equipment manufacturer.
Recognizing the great discoveries accumulated by predecessors in this way while working to add new discoveries is called "learning from the past" in the East, while in the West the same idea is expressed as "standing on the shoulders of giants".
The meaning of the latter might be a much more fitting way to describe our efforts as we "stand on the shoulders of artisans".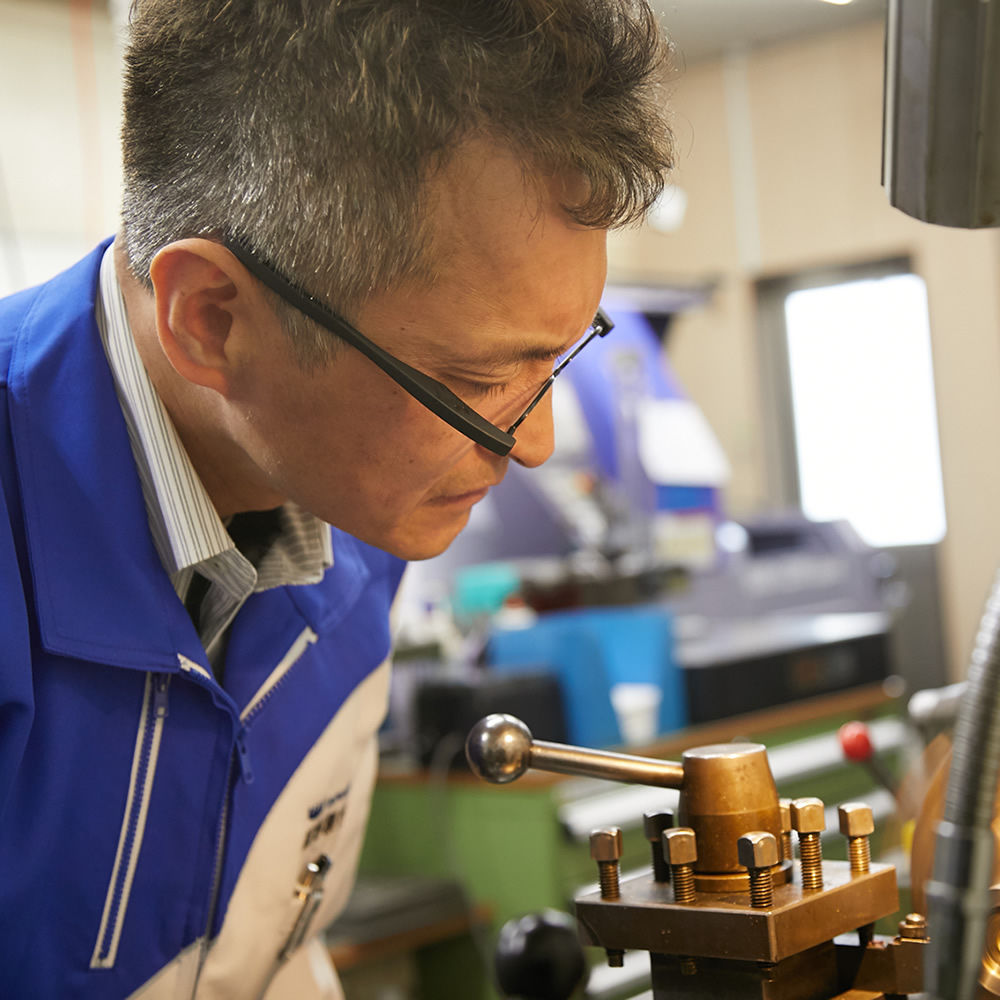 We feel that as a result of production bases in a variety of fields being transferred overseas, the skills of the great craftsmen who supported production in Japan is gradually being lost.
Much in the way of the famous Stradivarius violins, once a technique is lost sometimes it is impossible to reproduce ever again.

This is why it is so meaningful to pass on the superior technologies inherent in traditional arts which could be called the "skills of the artisans".
On the other hand, it is obviously not the case that things are good simply because they are old.
It is important to analyze the skills of artisans from the point of view of the latest engineering and maintain them in a form that is readily useful for development.

If "Medical-Engineering Collaboration" is what brings together the strengths of various industries, production combining the excellent low-tech which represents the skills of artisans with the high-tech that we have cultivated could be called a "cross-generational collaboration" or a "collaboration across time".
Through this one-of-a-kind development technique, we are committed to focusing every day to make sure that the technology which we ourselves create is passed down to the future as a "traditional art".